Wedding Ceremony & Reception Venue
2019 Dates Still Available!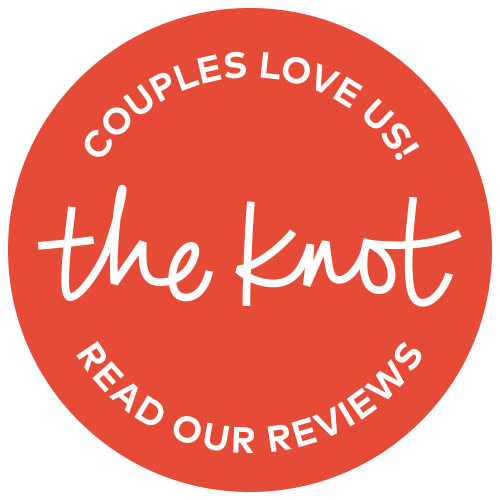 "It was an amazing day! Thank you so very very much for everything! Our wedding was ever thing I dreamed of. Thank for being so great and making our day so special"
Want more information???
Select from options below
Rehearsal Dinners
Ceremonies
Reception Menu's & Packages
Room Rentals
Rentals/ Table Linen Colors / Linen Napkin Colors
Vendors



Dustin Hoeper Photography
Beautiful, in the moment photo's…
One flat fee includes link with access to all of your wedding photo's!
(612) 226-6952 dustinhoeper@hotmail.com

Jim Olsen-Wedding & Special Event GuitaristClick here to see my promo video!218-232-9498 jimolsenguitar@yahoo.com
Mind of Mo Photography Offers classical, elegant, personalized Engagement and Wedding Photography based out of Minneapolis, MN. Maurissa (owner and lead photographer) has been working in the wedding industry since 2014 and brings a fresh, fun, and unique approach to your wedding experience, providing clients with much more than simply photos. Mind of Mo Photography proudly serves Minnesota, Wisconsin, and the general Midwest, as well as destination and elopement-style weddings.

My contact information:

Maurissa McNellis




maurissa@mindofmophotography.com




651-367-4795




www.mindofmophotography.com

Community Church
The Community Church is located just a few miles off Hwy 95 & Hwy 47 in Dalbo, MN, approximately 20 minutes from Northern Lights Ballroom. This Beautiful Site is the Perfect Place for Weddings Ceremonies & Wedding Receptions!
www.dalbocommunitychurch.com
(612) 390-1888


Claire Anderson with Claire Margorie Photographyhttps://marjoriephotography.com/hello

https://www.facebook.com/claire.anderson.5688

Pastor Kevin (Officiate)

Current pastor of the Princeton United Methodist Church / Freshwaters

(763) 631-1185

Jindra's Party Supply
Offering tents, tables, chairs, porta- potties, and more!
(320) 980-0999
jindraspartysupply@gmail.com


Beautiful Day DJ

Services include:

-Ceremony Technician

-Slideshows

-Uplighting

-Unlimited Time – No Hourly Charges!

(612) 819-5191 www.beautifuldaydjs.com

Weddings By Genevieve From centerpieces, themed weddings, to ceiling draping and up lighting we do it all! (612) 860-9126 reynoldsballoon@gmail.com

Coborn's, Inc.
Weddings are our specialty. Our professional and courteous staff makes planning a wedding as easy as
1, 2, 3!

1. Our certified florists designs beautiful one of a kind bouquets and centerpieces.

2. Catering is deli's expertise; from grooms dinner to the reception.

3. Our professional cake decorators will make a cake you'll remember.

Delimgr.2019@cobornsinc.com 1100 7th Avenue South, Princeton, MN 55371

(763) 389-1350

Nordvik's Photography
Affordable, but priceless…

Let us capture all the love, excitement, and emotion in every photograph. We make memories that last a life time.  www.nordviksphotography.com

(763) 662-9200

DJ Sprunk Entertainment Services will fulfill all your goals and delight your guests, providing you an elegant evening of exciting entertainment that will stand out from the masses. Whether creating a fun atmosphere or interacting with your guests, DJ Sprunk provides an entertaining experience that you and your guests will always remember. With DJ Sprunk, you are working with music industry professionals and not settling for some ordinary "music player". We will manage all the details to ensure a smooth and professionally organized event so you can enjoy your evening. dj_sprunk@yahoo.com (320) 469-4602 http://www.djsprunk.com

Fine Line Entertainment

Reliable, experienced DJ company
that has been in the entertainment business for over 15 years.  We're more than just a jukebox and some lights.  Our experienced DJ's are ready and willing to keep everyone having fun all night long.  No matter what the age, or the type of show, your sure to have a great time with us. (320) 980-0079 www.finelineentertainment.net


Grand Elegance Weddings & Events

Weddings with elegance!




Ceiling draping, centerpieces, decorating, and more!




(612) 964-4755




info@gelegance.com

Katie David Photography

https://katiedavidphotography.weebly.com

kdphoto19@gmail.com

(763) 377-2803

Leann Amelia Photography Natural light & lifestyle wedding photographer based in Central Minnesota.

Todd Myra PhotographyA husband and wife team based out of St. Cloud, MN that loves photographing weddings!  They are a creative, professional, detail oriented, full service photography company.  Learn more about them by watching their promo video: https://youtu.be/jhdv9Ecttdgwww.toddmyra.com

(320) 267-9314

Christina Johnson photography Fresh.  Natural.  Creative.  Full-service photographer with nearly 15 years experience. www.christinajohnsonphotography.com.

320-630-1361

Studio H Photography

Twin Cities Wedding Photographer of the Year 

Incredible Images of your dream wedding are affordable! Visit our website for inspiration and pricing.

Images By Angela Atwood Wedding and portrait photographer serving twin cities and surrounding areas www.imagesbyangelaatwood.com imagesbyangela@outlook.com
Kake Kreations by Kathy

Now offering 2 tiered wedding cakes for $75! Serves about 40 people, choose from 10 cake flavors!




Add filling for just $10 per tier, 10 flavors to choose from!




Delivery to Northern Lights $40, or pick up in Elk River!


https://kakekreationsbykathy.com/ • kathybet@charter.net•  

(763)441-5911

Kate Bendel Videography
My name is Kate Bendel, and I've been filming weddings since summer of 2014. My services provide a 7-10 minute highlight video and full footage of the ceremony and speeches. Please contact me for pricing & availability at katebendelvideography@gmail.com!