Class Reunions!
Now offering package deals to include free room rental!

Northern Lights has spaces that seat parties of 25 guests up to 400!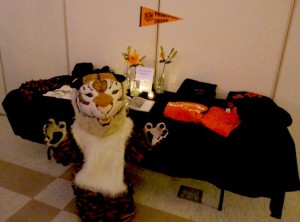 Class Reunion Packages
Prices include: taxes, gratuity, set-up, clean-up, tables, chairs, your choice of white or ivory linens, dinnerware,  central sound system for some light background music, bar service and professional staff to service your event
*Minimum of 25 guest meals purchased when reserving the private dining room, and a minimum of 75 guest meals purchased when reserving one ballroom.
Appetizer & Dessert Bar
Cocktail Meatballs
Fiesta Pin Wheels
Fresh Vegetable Platter with Ranch Dip
Cheese Cubes & Spreads with Crackers
Mexican Salsa with Tortilla Chips
Variety of Flavorful Cakes & Cheese Cakes for Dessert!
Sunday – Friday $20 per guest
Saturdays $25 per guest
Italian Pasta Bar
Creamy Caesar Salad
Garlic Bread Sticks
Penne Pasta with Alfredo & Marinara Sauce
Italian Meatballs
Chicken Parmesan
Your Choice of Vegetable

Sunday – Friday $25 per guest
Saturdays $30 per guest
Royal Buffet Service
Served With Assorted Dinner Rolls
Choose A Salad:
Creamy Caesar Salad
Fresh Garden Salad
Choose 2 Hearty Entrees
St. Louis Style Smoked Spare Ribs
Breast of Chicken with your choice of one of our Savory Sauces
BBQ or Swedish Style Meatballs
Premium Smoked Ham
Seasoned Pork Tenderloin
Tender & Juicy Carved Roast Beef
Slow Roasted Turkey
Choice 4 Delectable Side Dishes
(You May Select Sheet Cake as One of your 4 Side Dishes!)
Au Gratin Potatoes
Baked Potato with Sour Cream and Butter
Mashed Potatoes with Gravy
Sage Dressing
Cheesy Hash Browns
Whole Kernel Corn
Green Beans
Candied Carrots
Seasoned California Blend
Scalloped Corn
Green Bean Casserole
Tequila Berry Salad
Sunday – Friday $25 per guest
Saturdays $30 per guest